Branislav Viest
Linux server administrator

Based in:

Czechia
•

Working area: global
Status:
at your service
•

Languages: English, Czech
Listed in:
Development & Tech
As a senior Linux admin with 15+ years of experience and a fully remote working setup, I provide my clients with outsourced management and administration of Linux servers and Linux OS. Here is what I can do for you:
Installation and configuration of Linux servers — Installation and configuration of software on servers according to the required specifications, standards and general best-practices. All of this is done with regard to maximum security, operation and server load, as well as with the optimization of server performance in mind.
Monitoring of Linux servers — Detailed 24/7 monitoring, immediate notification in case of an emerging problem with an analysis and solution before the service or server is disabled.
Hardware maintenance — On-site support for dedicated servers located in Prague, either in a datacenter or at the client's local premises, including the option of placing your servers in a serviced datacenter (i.e. server housing), the supply of hardware and server components, etc.
Linux server security — Strict internal security policy for work and data access. Servers are monitored for risks of attacks from the Internet, hacking attempts or data leaks. Configuration of server services is in accordance with the latest security standards.
Consulting and analytics — Analyzing the performance of the existing solution, configuration and security, suggesting measures to improve server operation and performance. Analysis of the performance of websites and web apps. Consultancy for new technical solutions, system design or the modification of current systems.
Server infrastructure — Comprehensive design of Linux server infrastructure and operation of services according to the specifications. This includes any subsequent implementation, from the supply and connection of hardware and servers (in Prague), to the configuration, security, monitoring, as well as the subsequent management and support of the entire system. Implementation for high availability systems, cluster installations, virtualization, etc.
I have over 10 years of professional work experience as a Linux server administrator for a number of outstanding companies (see below). I am fully remote and ready to work with clients from all over the world. Let's schedule a brief call to discuss your needs, and I will be happy to help you.
Selected references and clients
REALPAD Software LTD
Phoenix Corporation
Healthy & Safe
ThinLine
Weil & Weil
ExitShop
Preventado Medical
Net Income
Gransy
Digimadi
NetDeveloper
InternetInvest
Provoco.live
Oxeo
MXHosting.eu / Livehost.cz
MyStay.cz
Technologies and skills
DNS — BIND, PowerDNS
Mail — Postfix, Qmail, Courier, Dovecot, Zimbra, Spamassassin, Amavis / Clamav
Web — Apache2, nginx, lighttpd
Java — Tomcat
Cache / Proxy — nginx, varnish, haproxy
Backup — rdiff, rsync
SQL — PostgreSQL, MySQL
Virtualizace — XEN, OpenVZ, KVM, Docker, LXC
Monitoring — Nagios, Munin, Icinga
Programming languages — PHP, Bash, Perl, SQL, Ruby
Other tools and skills — Amazon AWS, email marketing tools, Proxmox, Logstash, Kibana, Elasticsearch, Ansible, Plesk, ISPConfig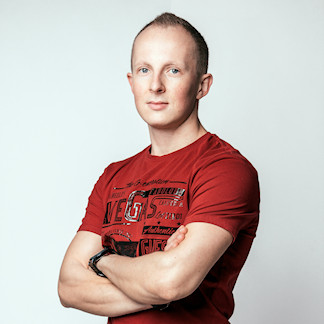 Contact details
Branislav Viest
Pod Haltyrem 13
Prague
148 00
Czech Republic, European Union
Disclaimer: This is a business presentation of Branislav Viest for informational and advertising purposes only. All rights reserved.