Highlights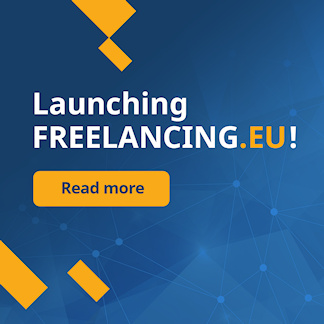 News & Updates
August 6
10 YEARS OF FREELANCE COPYWRITING
10 things I've learned in 10 years of freelance copywriting is a great realistic summary by Joe Coleman, who concludes: "Once you've established yourself, I'm convinced freelancing is better than working full-time for an agency on every level. The pay is better. The variety is better. The work/life balance is better. The work you produce is better."
August 4
July 30
JESSICA'S CLIENT EMAIL HELPER
Jessica's Client Email Helper is an ingenious tool for creators, who receive many offers of spec work and poorly paid gigs. The guide was created by a lettering artist and author Jessica Hische to help you say NO to free and low-budget work.
July 28
Freelancing.eu has been featured in the introduction to the latest episode of The 21st Century Creative podcast, whose creator and host Mark McGuinness interviewed Naomi Dunford on marketing for creatives 📢
July 27
SHOULD I WORK FOR FREE?
Should you work for free as a freelancer? That's a classic question addressed by the fabulous decision-making diagram, created by the brilliant lettering artist and author Jessica Hische. It is available at ShouldIWorkForFree.com in several languages — for free.