Highlights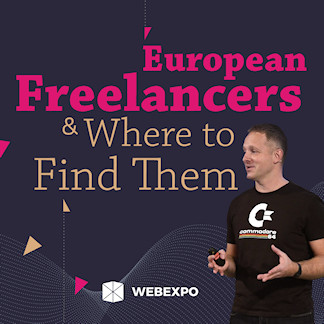 News & Updates
Yesterday
November 24
November 23
PITCHING CONTEST
We have screened 500+ news items to compile the next week's issue of our Freeletter — a monthly newsletter for all freelancers!
This time, you will all have an opportunity to win a free 3-year Freelancing.eu membership by pitching your freelance business 🏆 Make sure to be subscribed.
November 22
WHAT IS AN NFT?
There's a huge hype surrounding so-called NFTs, but what exactly are they? That's the question — addressed in an explainer article What is an NFT and Why Should Creators Care?
"The simplest way to think about the difference between fungible tokens, like Bitcoin or Ethereum, versus non-fungible tokens like NFTs is: Cryptocurrencies = currency (or money) and NFTs = goods."
November 19
ARM THE CREATORS
We've been following Hugo Amsellem's blog and podcast Arm The Creators for quite a while — an amazing resource for all creators and freelancers alike, as well as anyone interested in the rise of the creator economy. Keep it coming, Hugo! 💪