Highlights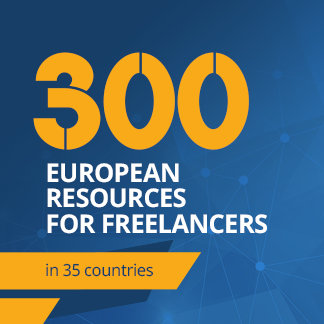 News & Updates
April 9
VIRTUAL MEETINGS ARE HERE TO STAY
Love them or hate them, virtual meetings are here to stay, predicts The Economist in an insightful article on the upsides and downsides of remote work. Many of them also apply to us freelancers, who used to meet in-person with clients. (Enter your email to pass Economist's paywall.)
April 8
FEEDLY
To stay in touch with hundreds of sources in your industry, Feedly app comes to the rescue. It enables you to monitor blogs, websites, podcasts, etc. with very little effort via RSS, while saving your inbox and time from clutter. A free version is available, while the Pro accounts add support for monitoring Twitter content, Google keywords, as well as newsletters.
April 7
BITCLOUT: CRYPTO-BASED SOCIAL NETWORK
BitClout seems to be a serious attempt at building the first decentralized, crypto-based social network — and it is booming. Go get your free account to play around, and follow Freelancing.eu's Robert Vlach to share some future thoughts on freelancing.
April 6
MADEIRA'S DIGITAL NOMAD VILLAGE
Madeira's digital nomad village Ponta do Sol attracts remote workers from all over Europe, CNN reports. The new project Digital Nomads Madeira Islands seeks to combine a local coworking hub with surrounding village housing for up to 100 remote workers to support the international community coming to the Portuguese archipelago (located north of Canary Islands, another EU's nomad getaway).