Highlights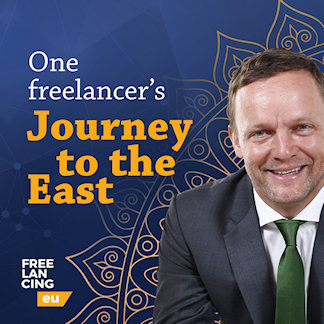 News & Updates
Yesterday
AIRALO ESIM
Freelancers work and travel a lot as digital nomads, but paying for mobile data can be quite expensive in faraway holiday destinations. Luckily, there's an app for that: Airalo enables you to purchase local eSIMs worldwide from local operators and have them installed on your smartphone. It's fast, cheap, and only requires having an eSIM-enabled phone.
June 22
HUSTLE MOVIE WITH ADAM SANDLER
Adam Sandler plays a basketball team scout who quits his job and goes freelance to bet his career on a talented player. The new acclaimed Hustle movie is available worldwide on Netflix, and it once again reminds us how vital freelance experts are in professional sport. A good flick.
June 20
WILL AI WRITING TOOLS REPLACE FREELANCE WRITERS?
Payal Dhar has reviewed 3 AI writing tools (Jarvis, Rytr, and GPT-J) for The Future-Proof Freelancer series and came to a sobering conclusion in an article titled Will AI Writing Tools Replace Us Lowly Human Freelancers?:
"Ultimately, in my opinion, AI is only a threat to writers in the same way that Photoshop 'wiped out' artists and Squarespace did away with web developers. I don't think that we lowly human freelancers are going to be replaced by robots—but some of us might take one on as an assistant in the not-too-distant future."