Highlights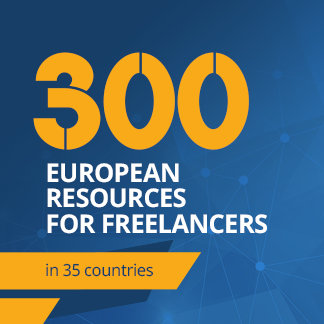 News & Updates
May 5
HARPERCOLLINS' FREELANCE WAY
HarperCollins, a world-leading book publisher, has purchased The Freelance Way publication rights for all seven countries on the Indian subcontinent — home to 1.7 billion people, many of them freelancers ✌️
The European book, written by Robert Vlach, presents the best business practices, tools and strategies for freelancers. The HarperCollins' edition shall be available across India, Pakistan, Bangladesh, Sri Lanka, Nepal, Bhutan, and the Maldives.
May 4
SUPPORT, NOT MARKETPLACES
Few freelancers trust online marketplaces to bid for clients against other freelancers. But it is quite the opposite with support platforms that provide freelancers with benefits and networking opportunities. Good examples, including Freelancing.eu, are mentioned in a new Forbes article Where To Get Help Building Your Freelance Career by Jon Younger.
April 30
.EU WEB AWARDS
If you run your freelance website on .EU domain, you can nominate it for .EU Web Awards online competition — or vote for Freelancing.eu in the Laurels category of educational, charitable, and pan-European projects 👍
April 29
CAMPERGURU HAS LAUNCHED
CamperGuru, a list of the best camping spots in Europe for digital nomads, has launched.
April 29
CLUT: CYCLE LAST USED TABS
A simple-yet-powerful productivity tip for intense work in Google Chrome: Switch the last two used tabs with CLUT: Cycle Last Used Tabs free browser extension, using Alt+W keyboard shortcut.