Highlights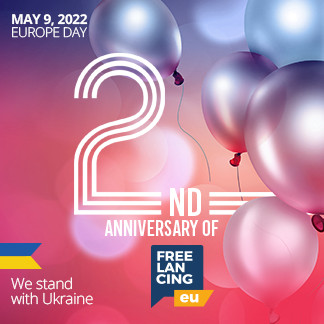 News & Updates
May 13
PUT FRILENSERA
Serbian cover of The Freelance Way has just arrived from Publik Praktikum, to be published later this year as Put Frilensera.
Note the yellow balloon on the cactus (or whatever that is) in the back — a subtle joke that any freelance business is both inflated by our passionate optimism and fragile, just as all humans are ❤️
May 12
DOUBLE THANK YOU?
This article about freelance pricing argues that the so-called "double thank you" test (when both parties of the business transaction thank each other in the end) is relevant for evaluating freelance pricing. But unfortunately, it is not — due to cultural differences.
In many countries, including some in Europe, we may politely thank a provider, even if we are not satisfied with their service (it can be dubbed a "thanks and bye" approach). A real affirmation would be only when the customer buys again. In other words, "double thank you" is not a reliable indicator in freelance pricing.
May 11
QUESTION OF THE WEEK
Here's a question for you:
What does your typical freelance workday look like, and how many hours a day do you work?
Tell us, or see how your peers on LinkedIn, Facebook and Twitter answer this question.