Highlights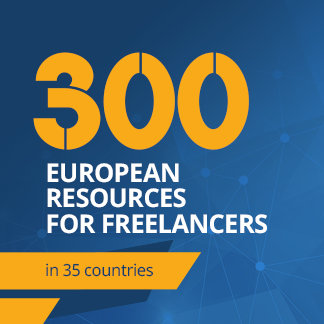 News & Updates
Yesterday
FROM STUDENT ID TO BUSINESS ID
Today, Masaryk University in Brno is launching the second run of Od UCO k ICO (i.e. From student ID to business ID), the first general full-semester university course on freelancing in Czechia and wider Europe.
Over the next 3 months, students will meet a diverse lineup of experienced freelancers, who will not only debate important topics (such as pricing, business negotiations, personal productivity, and teamwork) but also share their origins stories.
March 1
THE ONLINE LABOUR INDEX
The Online Labour Index created at the Oxford Internet Institute presents a simple indicator of "online freelance labour" measured through the five largest English-language gig platforms. While it is far from being representative for the whole freelance economy, it displays a recent trend towards hiring more workers online.
February 26
February 24
OVER-TAXATION OF SERBIAN FREELANCERS
Serbian freelancers and online workers keep protesting against the over-taxation of up to 80% imposed by their government, as explained in this 3-minute video. You can also find a comprehensive English summary of their struggle in a blog post calling for international support ✊