Highlights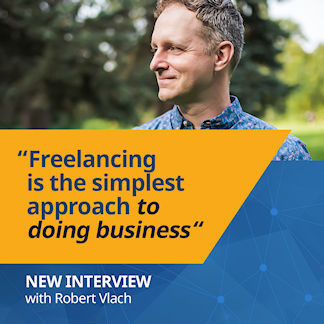 News & Updates
Yesterday
RESKILLING: NO SILVER BULLET
BBC explains Why reskilling won't always guarantee you a new job. While the data suggest it's not a working economic policy for employees and low-wage workers, it is also quite a risky strategy for freelancers pushing into a few in-demand skills.
"When they [Marcela Escobari at the Brookings Institution] studied real-world job transitions, they found most didn't require retraining. It was more about picking the right industry to move into, either because their existing skills were a good match or demand was high in their area."
November 26
SANDWORM
If you are a freelance IT expert working in development, networking, security, administration or support, Sandworm is a highly recommended book to read. Wired's Andy Greenberg goes beyond the usual hacking and data-privacy breaches and delivers a stunning description of modern cyber-warfare that represents a genuine threat to businesses worldwide as well as civilians. It's an engaging book about a future that is inevitable because it is partially already here, but rarely written about. If you read it, it will undoubtedly raise your awareness of broader IT security concerns — or at least make you way more suspicious of any email attachments :)
November 25
HOW DOES BITCOIN MINING WORK?
As Bitcoin nears its all-time high price of $20,000 per BTC, here is Investopedia's newly updated summary of how does Bitcoin mining work for laypeople. Is it just another crypto bubble? Many experts now believe that this time it's different but Bitcoin is still far from a safe bet.