Honza Pav
business process automation and no-code automation consultant, certified by Asana and Integromat
Based in:

Czechia
•

Working area: global
Status:
at your service
•

Languages: English, Czech
Listed in:
Business & Finance
,
Development & Tech
I am an entrepreneur, consultant, maker, father of two and rugby player who believes that small and medium businesses and independent companies make the world a better place.
I help them achieve their goals with the experiences I gained in marketing agencies, market research, and my own companies and side-projects over the last 15 years:
No-code development and business automation — I help small to medium businesses and other organizations with workflow automation. My goal is not only to save you the time and costs associated with the work that machines can do but also to boost the performance of your business processes. I work with Integromat (as an official certified partner) and tools like Asana, Airtable, Pipedrive, Webflow, Bubble, and all Google services' APIs.

Custom workflow automation
Existing automation management and improvement
Development of internal tools
App prototypes and proofs of concept

Asana consulting and business process management (BPM) — I help businesses to improve their teamwork through better communication as well as systematic processes and project management by setting up, implementing and consulting tools like Asana (as an Asana Certified Pro), Airtable, Notion, cloud CRM systems, etc. I can help you decide which tool is the best fit for your company, show you how it deals with real-world workflows, and set it up based on your specific needs, process structure and its future development.

Company digitalization, recommendations regarding the optimal tool stack
Setting up processes and template creation
Help with the setups for tools, team implementation and training
Asana workshops and training programs as an Asana Certified Pro
Professional experience
Makevision & Nautie — co-founder, Qualitative Research Agency & SaaS (since 2019)
Lovebrand — co-founder, brand building for small and medium businesses (since 2013, sold in 2018)
MEC (Wavemaker) — Interaction Strategy Manager (2010-2014)
PanMedia Western — online and TV media planner (2007-2010)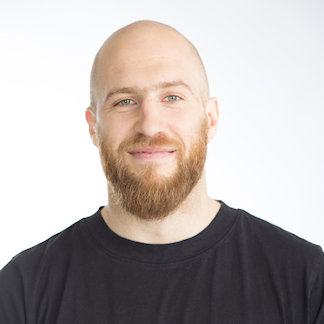 Contact details
Honza Pav
Kovanecka 14
Prague
19000
Czech Republic, European Union
---
Firsthand recommendation
Honza helped me to get order tracking numbers that were part of emails from a printing company into a structured table. This saves me a handful of hours weekly. I appreciate his sense of order and technical skills. I would definitely use his services in the future.
Matez Jindra founder of Bastard T-shirts
Disclaimer: This is a business presentation of Honza Pav for informational and advertising purposes only. All rights reserved.