David Karban
certified Amazon AWS cloud specialist, consultant, and instructor

Based in:

Czechia
•

Working area: global
Status:
at your service
•

Languages: English, Czech
Listed in:
Development & Tech
,
Training & Education
I'm a certified Amazon AWS cloud expert, specializing in AWS consulting and training for developers or IT managers, who want to take advantage of the most robust cloud technology on the market. I help my clients to understand the full potential of Amazon's technology, as well as its limitations, to achieve the best results possible with a given budget:
Infrastructure consultancy — best practices of how to develop and deploy your application in AWS
Migration to AWS cloud — migrate your application to AWS with perfect timing following an optimized deployment plan
Amazon AWS cost analysis — understand how can you save on your IT infrastructure costs with AWS and let me create comparative calculations or models to play with various future scenarios
I hold all the AWS certifications needed to help you switch existing web and ecommerce solutions into the cloud. I've been working with various server technologies throughout my entire professional career as a senior server admin as well as a public speaker and instructor. That's why I'm able to find common ground with admins just as well as with managers or common users.
---
Certificates
My AWS certifications
AWS Certified DevOps Engineer – Professional
AWS Certified Solutions Architect – Associate
AWS Certified Developer – Associate
AWS Certified SysOps Administrator – Associate
AWS Authorized Instructor (AAI)
My services for Amazon AWS Training Partners
I'm an AWS Authorized Instructor (AAI)
I've been training in the UK, Sweden, Norway, Austria, and Czechia
I'm also experienced in remote delivery and training
I'm qualified to train a number of courses:

AWS Cloud Practitioner Essentials
AWS Technical Essentials
DevOps Engineering on AWS
Architecting on AWS + Exam Readiness
Developing on AWS + Exam Readiness
Cloud Operations on AWS + Exam Readiness
Migrating to AWS
Developing Serverless Solutions on AWS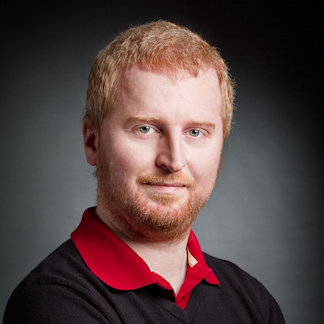 Contact details
David Karban
Sulcova 805
Kladno
272 01
Czech Republic, European Union
---
Firsthand recommendations
David Karban quickly introduced us to the matters of AWS services and provided good tips and links for us who are just beginning with AWS. His insight into the AWS ecosystem and practical advice allowed us to focus on crucial components without having to search dead ends.
Michal Sankot backend developer at Two Beards LLC
Above all, we are no longer afraid of using "the big AWS world". After a one-day consultancy, we look at the ecosystem in a wider way and found where is the beginning and end of it. We are now directing all our new development to AWS and, thanks to David, we are not limited only to classic servers, but we know how to choose from all kinds of services provided by Amazon and make our products really scalable. This is what we see as the biggest value of this service. Our investment has returned for more than 50 times.
Jan Ševčík CEO at SNADNEE
Disclaimer: This is a business presentation of David Karban for informational and advertising purposes only. All rights reserved.