Petr Loucka
copywriter, copyeditor, English-Czech translator and proofreader

Based in:

Czechia
•

Working area: global
Status:
at your service
•

Languages: English, Czech, Russian
Listed in:
Languages & Translation
,
Writing & Content
Since 2010, I have been working as a freelance copywriter, editor and translator of Czech and English texts for numerous European and international companies, e-commerce businesses and nonprofits. I focus mainly on these areas:
copywriting in English and Czech — writing attractive web content, business presentations, PR articles, advertisements, newsletters, product and mobile app descriptions, shopping guides, etc.
editing, copyediting and proofreading — a full-service treatment for your English or Czech texts, from in-depth reviews and edits (to improve readability, clarity, SEO factors, and sales) to finishing touches and all-round checks with help from a native speaker
English-Czech and Czech-English translations — I specialize in transcreation and localization of shorter texts such as websites, presentations, online shopping stores, social media, app stores, e-commerce projects, category and product descriptions
video subtitling — subtitles and captions for TED Talks, Ability Magazine, the California Academy of Sciences and other projects, using Amara editor and CaptionHub
In terms of qualifications, I have a university degree in philology and literature from the University of Ostrava and a Certificate in Advanced English (CAE). Over the years, I have produced, edited and polished hundreds of meaningful texts for numerous clients, local and global. I offer discounts for nonprofits and do occasional voluntary work — such as for the world-renowned TED organization.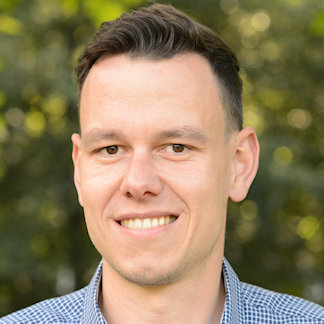 Contact details
Petr Loucka
Sokolovska 7
Ostrava
708 00
Czech Republic, European Union
---
Firsthand recommendation
Peter has been writing profiles for our Czech freelance directory Navolnenoze.cz for quite a while, proving himself as a diligent and highly professional team member. I can definitely recommend him.

Robert Vlach
business consultant and founder of Freelancing.eu
Disclaimer: This is a business presentation of Petr Loucka for informational and advertising purposes only. All rights reserved.